Since Life can come at you fast and unexpectedly, we want to show how much we love and appreciate all our Furiends and Families! Take time out to

HUG

everyone you meet this weekend!
HUG-A-THON Weekend for

Bonnie!
To Find out more go see

The Meezers

and

Derby

!!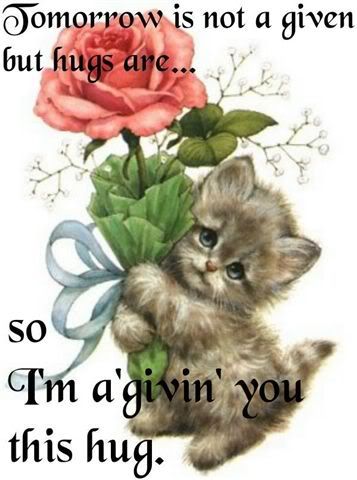 MySpace Comments
/ Glitter Graphics
Happy Birthday ML and (((((((((((((((((hugs)))))))))))), from our Family to yours!